Registered user
Posts: 21
Joined: Wed Jan 08, 2020 1:47 am
Has thanked: 4 times
Been thanked: 15 times
When Part - 2 will be releasing
Registered user
Posts: 190
Joined: Thu May 09, 2019 7:07 pm
Has thanked: 229 times
Been thanked: 379 times
Kajal's father in law invited him after his 3rd sem exam to join them for entire vacation. So he packed his things and reached home at 8PM in the evening. He rang the door bell it was Kajal. OMG! She was perfect almost 36 28 36 with pink saree slightly transparent, sleeveless blouse, navel was covered, orange juicy lips fair sandal wood color skin, big shaped boobs. She was happy to see him back and He got settled in his separate room with single bed.




Later some time Rahul was going to see Kajal in her master bedroom and He stopped in front of door and was amazed by seeing Kajal his bhabhi half exposed boobs and brown nipple while changing her cloths after shower near her wardrob. He got out of control by seeing her and run towards her from behind and placed his rough left hand on her left boobs and pressed hard and Kajal felt sudden shock.




Kajal: Rahul what r you doing?

Rahul: I dont known.

Kajal: This is wrong please take you r hand?

Rahul didn't speak but He was removing palu from shoulder and blouse buttons.

Kajal shouted to stop what he was doing but didn't moved as she was not ready. At the same time Rahul completely removed her blouse she was not wearing bra and this time she was getting away from Rahul but with his right hand he forced her on bed while Kajal resisting heavily at the same time his lips started sucking her ½ inch nipple and Rahul now tasting her tits.




As soon as Rahul started sucking Kajal's milk tankers she started moaning slowly. After few sec he started sucking and biting both her breast vigorously to which she started moaning bit louder this time and crying for his hard slapping on her boobs .

Kajal tried to push his head away using her left hand but Rahul held her hand from his right hand and placed behind her back without stopping he was sucking, biting and slapping. OMG! both of her boobs was soft, fair, tasty, He liked to continue sucking and slapping until his energy drains out.

Kajal: Ohh… Please leave me Rahul its paining ahhhh ohhh Rahuuul.




Rahul: what sexy lady you are enjoying?

Kajal: if you don't leave me I will inform to your father and I will make sure you will be punished for your act.

At that time he saw her juicy lips and he took his lips towards her lips to french kiss she closed her lips so Rahul started to suck her closed lips through his tongue and pressing left boobs from his left hand. Now Rahul can feel that Kajal is fighting between her mind and body as a result her body was reacting to his actions by opening her juicy lips so Rahul can enjoy her lips. But to his bad luck door bell rang and Rahul ran into his room leaving her boobs exposed.

Kajal called him to her room after adjusting her palu and blouse and said answer the door while Rahul opened the door it was her father 

(Babu Kajal's foster father since he adobted her after her Parents died at very young age)



Rahul: Uncle wt a surprise but in mind wt a fuck.

Babu: Hi Rahul how are u?

Rahul: fine.

Babu: Are you alone, were is my daughter.

Rahul : She is in room.

Kajal: (from room),who is it Rahul.

Rahul: your papa .

Kajal: tell him to sit Rahul almost done.

Now they both were chatting on some political news then after few mins Kajal came outside.

Kajal: papa where is mom?

Babu: she is in hospital.

Kajal and Rahul: whatt happened to her?

Babu: Not to worry but doc said your mom have to be treated in hospital for at least 1 week for observation but I have important business meeting in Delhi tomorrow I don't know what to do?

As they were rich they admitted her in best hospital and Kajal is the only daughter for them. So she said I look after her and started packing things.

Babu: Kajal can you manage with your mom and your family here both simultaneously.

Kajal: Hmmm …

Rahul: I will help her uncle if you don't mind.

Babu : Sure then Rahul will leave.

Kajal: No I can manage her papa.

Babu: why what wrong Kajal?

Kajal: Its just. He came to enjoy vacation so I don't want to disturb him.

Babu: Oh sorry Rahul.

Rahul: It's okay.

Babu: OK then go private and decide among yourself.

Kajal: No papa we can decide here only.

Rahul said come on bhabhi and pulled her left hand to his room and closed door. Kajal said don't do anything stupid now. Rahul removed his T-shirt and pulled her towards his chest to feel her boobs and nipple which was hard and Rahul can feel it on chest. She tried to separate from his chest but was not shouting so Rahul tightly hugged her and his left hand holding firmly across her shoulder while he started to move his right hand on her ass folding and pressing hard .She let a soft moan after very hard press and whispering please umm please leave me.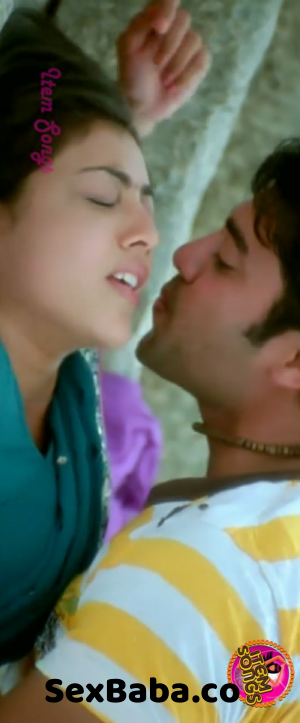 Now his hand moved down at ass crack and pressed that region and made her to stand on her toes.

Kajal: What do you want? Leave me.

Rahul : I want your orange color lips to suck right now.

Kajal : No Rahul can't do that.

Rahul : If you open your lips and make me to suck your upper, lower lips and tongue I will not come with you to hospital, Bhabhi you don't have choice please make it fast I will not tell to anyone in this world.

Kajal : Ooooh no Rahul don't want to do all these anymore.

Rahul : Come on hurry up bhabhi. Mean while how lucky his right hand which is squeezing her ass chicks which was firm and smooth. Already 2 mins over she was sweating, breathing heavily so her boobs are struggling to moving up and down on his chest and her body was producing exotic smell were like in 7 heaven.

Kajal: OK just wait.
Story dedicated to slut Kajal Aggarwal
: 
NOW - 
Kajal Bhabhi gangbanged by fake cops...
All slutty fakes of mine
Registered user
Posts: 5
Joined: Fri Sep 25, 2020 9:29 pm
Been thanked: 1 time
Bro lets make kajal new story please please please Bro bro bro bro
Registered user
Posts: 157
Joined: Sat Aug 29, 2020 9:05 am
Has thanked: 66 times
Been thanked: 128 times
sheringkapoting

wrote:

↑

Thu May 14, 2020 1:29 am

Kajal asked how would they do and what all they do for long 4 hours on road. Sunil told her they will drive down to outskirts of Gurgaon where there only farms and bad roads. Will park their car behind some fence and will do some daring stuff. Kajal was dam exited…she hugged and smooched him for 5 min at the same time holding his tool. Whereas he pressed her boobs hard and said let's start.

Sunil told her to wear a T-Shirt and skirt that's it with no bra and panty. Kajal was shy she told "Sunil will not wear but will keep on in car as backup". He picked his 3 packets of Durex condoms and some water and their journey began.



They entered the Gurgaon highway and she was asking what all they will do. Sunil said "Hold on babes, It will be a lot daring stuff". Kajal was super excited and horny. He started rubbing his hand over her thighs and suddenly touched her pussy which was a little shocker for her. He inserted 2 fingers and it was all wet. Sunil asked her so you are very horny right now? Kajal didn't said anything and just pressed his penis over his boxer.

They reached the outskirts of Gurgaon and now she was frightened as it was complete dark no houses on both sides and only one car on the road. Sunil asked "How are you feeling", she said she is afraid. He said be calm all will be well and asked her should they start with the daring stuff, she was excited and said yes.

Sunil told her to remove top and keep it on the back seat, on the fly she removed her Shirt and she was nude from top in his car on a road.

He started pressing her boobs tightly and she was making noises. He started pinching her nipples and cupping both her boobs with one hand. Now she became more naughty. Kajal said "Mazza nahi aaya ye to kuch bhi nahi hai". Sunil said OK. He opened the window of the car and told her to show out the upper body. Kajal became cold. He said do it right now, she removed the seat belt moved out her upper body from the window and sat on the window with all her upper body out in open. Sunil said stay like this for 1 min, she started begging him to come back in and Sunil said no. Kajal took it as a challenge and she remained in that position for 2 min.

Kajal came back in and was all red with excitement and her nipples were erect. Sunil asked her "ab mazza aaya" to which Kajal replied "nahi aaya", Sunil got furious. He don't know what to say. Sunil told her to "Remove your skirt" and she removed and told her to keep her ass out for 5 min. Kajal was ok for it but He said he will be driving slowly, very slowly. Kajal said "Don't do this", Sunil told her this is your punishment to which she agreed and was sitting on the windows with her naked ass out.

Since Sunil was driving slowly suddenly 2 middle aged man sitting on the side of the road saw them they both were unaware as Sunil was busy seeing her and driving slowly.

So as they were moving slowly with her bare sexy ass outside window, suddenly 2 middle aged man saw them coming and He was quite excited about the daring act done by Kajal. As soon they reached them they tightly slapped her sexy ass twice. One slap on the right side of the bum and second on the ass crack touching her wet pussy. As soon they came into senses Sunil rushed the car and pulled her in. Kajal was completely frightened and then after a pause there was a naughty smile on her face. She said "ab acha laga, aur koi task do". Sunil was quite happy listening to this.

It was 1 am and they were looking for some place to hide their car. Suddenly they saw an open boundary with no gates and they slanted down his car from the road and parked the car behind the wall. Nothing was visible from road side. Finally Sunil took a sigh of relief and said let's start fucking.

Since Kajal was already nude and she started pulling down his boxer and Sunil removed his T-Shirt. They both were now nude in car. She bends down to suck his cock and she was giving him an awesome blowjob. It was an amazing feeling to get this suck fun in open area.



Then Sunil moved back and told her to get out of the car. She came out nude, Sunil open the trunk of his car and made her one leg on the car and Sunil bended down to lick her pussy.



She was moaning heavily and she was like "aaaawaa acha lag raha hai…..aur ache sey karoo aaahh jannooooa aur lick karo.. apni jeeb ko pura ander daldo. aahhmmaa". Sunil licked her for 15 min then came up to kiss her nude body and Kajal was holding his cock was moving it very fast. Sunil started to lick her boobs, neck, waist, navel and all.



Then finally they both parted their body. She was all hot. Kajal said "bahut mazza araha hai…aur kuch adventure karte hai". Sunil said ok.

They started playing dare. It was Kajal's chance first for a dare. Sunil told her to go on the road nude and the come back. Kajal swaying her goose bumps said she is fine. She came out of the boundary wall and started walking nude towards the road which was like some 40 meters.

Suddenly Kajal saw a headlight coming her way, she came back running and hide behind the wall. She was all red and her heart beat was fast. Sunil smooched her for 5 min and rubbed her pussy so that she can feel more horny and said to go back. This time she went stood on the open road for 30 sec and came back and was giving a sexy cat walk. It was like the best part.

Now it was Sunil's turn Kajal told him to do the same but Sunil need to sit on the side of the road for 1 min. He readily agreed and went towards the road and did his task….Kajal was jumping with excitemen and said "aur daring task do". Now you to go back to road…. stand on the middle of the road and sit there with open legs and have to masturbate for 1 min. She happily went, sat on the middle of the road and was fingering herself. It was more than 1 min Sunil told her to come back… But Kajal was in no mood to come back. Then Sunil went there but she caught his legs and started giving him a blowjob on the middle of the road.



Sunil was in cloud 9 with heart skipped a beats and unable to control his sexual urge. Kajal gave him blowjob for 5 min and said "Your dare is to fuck me here on the middle of the road right now". Sunil was super excited and told her to stay there and went to bring packet of condom from car. As he was coming back he saw a headlight heading towards them and Kajal got frightened and hide herself on the other side of the road behind bushes. Sunil was a bit ok as they pass by but suddenly the biker slowl down a bit and they stopped in front of the place where she was hiding. The stranger stepped out from his bike told his friend he need to pee and will go behind the wall and do it. Sunil was like fuck they will be caught red handed as both were nude. Then his friend told him to pee near the bush as its dark and no one is here.

He unzipped his pant took out his shaft and started peeing on the bushes. Sunil was able to see that he was peeing on his GF that too on her face and she was unable to move. The stranger then zipped his pant and went away. As soon the bike disappeared she came back with her sexy body. She said "ab jaake kuch adventure horaha hai life main aaja meri choot mar ab".

Sunil started fucking her in the middle of the road in different position with his cock doing the in and out motion and his balls hitting her ass. She was now not in control and was completely high. Kajal said "Fuck me more jaanu bahut mazza araha hai…" then they stood near and tree and started fucking her for more 10 min and finally Sunil was about to cum.



She removed the condom from his penis and started sucking it hard in her mouth and within min Sunil cummed in her mouth and she drank every drop of it.

They were still all nude on the road… Kajal said she will go and walk for some 100 meters and comeback. Since Sunil was tired fucking Kajal in different position he said yes to her. Sunil moved towards car so as to drink some water and saw her walking nude on the middle of the road.



It was some 3 AM she came back in 2 min and said "Aur chahiye masti mujhe".
I want to fuck her 365 days
Users browsing this forum: No registered users and 3 guests